We bring together diverse talent from a variety of scientific, quantitative, and software backgrounds to develop, share, and implement tools and methodologies aimed at improving public health.
IDM Culture
The Institute for Disease Modeling thrives as a fast-paced curiosity-driven environment. We work hard because we believe in our mission and we love science! Our culture is shaped by our unique position in public health as well as our mission, funding model, and internal incentives.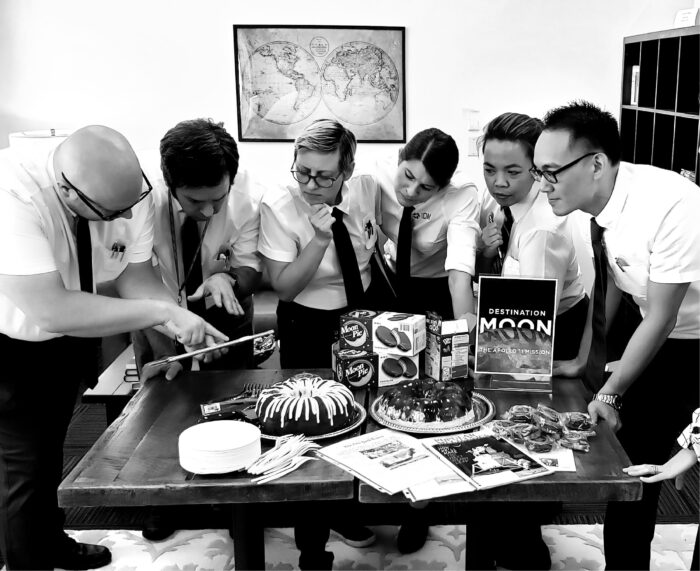 Agility and flexibility: We are open to rapid turnaround requests
Impact focus: Tangible impact is our primary research consideration
Risk-tolerance: We take on long-term projects with uncertain outcomes
Professional software development: we have in-house software engineers to create bespoke tools that are freely shared with the community
Longevity: long-term retention of staff creates deep subject matter expertise in a variety of fields
Join our team!
Through our research and software development, IDM shapes global efforts to eradicate infectious disease and to achieve permanent improvements in the health of those most in need. We are proud to be an embedded research institute in the Bill & Melinda Gates Foundation, the largest nonprofit fighting poverty, disease, and inequity around the world. Founded on a simple premise: people everywhere, regardless of identity or circumstances, should have the chance to live healthy, productive lives. We believe our employees should reflect the rich diversity of the global populations we aim to serve.
Introducing the new IDM Fellows program
IDM supports global efforts to eradicate infectious diseases and achieve permanent improvements in health by developing, using, and sharing computational modeling tools and promoting quantitative decision-making. We believe that collaboration can magnify the impact of our work, so we build collaborations with partners worldwide. As part of our collaborative efforts, we are piloting the inaugural IDM Fellows Program, which aims to provide a professional and personal development opportunity for early-career modelers working in Lower- and Middle-Income Countries (LMICs) and to leverage their talent, passion, and expertise to advance IDM and Foundation priorities in areas such as gender equality and malaria. The first intake of this program, to begin in 2024, will be by invitation only. Future calls for Fellows will be open and will be advertised through the Grand Challenges platform.
Overview
IDM's Fellows Program will offer early-career investigators working in math modeling a two-year fellowship at the Bill & Melinda Gates Foundation's Seattle campus. Fellows will be embedded with IDM and will work closely with both IDM staff and partners from the Foundation's various strategy teams to use quantitative sciences to advance our collective understanding of priority areas across the Foundation (the first cohort of Fellows will focus on gender equality and malaria priorities). In addition to the career growth opportunity provided by the Fellowship, Fellows will benefit from unique leadership development opportunities through a range of workshops, programs, and projects offered by the Foundation. Following the conclusion of their two-year term at IDM, Fellows will return to their home institution with a five-year support package to cover salary and research expenses as they launch and/or scale their independent research program.
Eligibility
Note: for the 2024 pilot of the Fellows program, application is by invitation only.
Candidates must hold a relevant doctoral degree (e.g., PhD, MD, MBBS) from a recognized educational institution, with demonstrated specialization or experience in mathematical modeling, data science, or other quantitative sciences
Candidates' doctoral degree must have been awarded no more than 7 years before the application submission deadline. Applicants whose doctoral degrees were awarded earlier may be considered on a case-by-case basis subject to justification
Candidates must be citizens of one of the countries defined by the OECD as Least Developed, Low Income, or Lower Middle Income, and they must currently be employed in an academic, research, or government position in one of those countries.